KW garage brewery: tiny and popular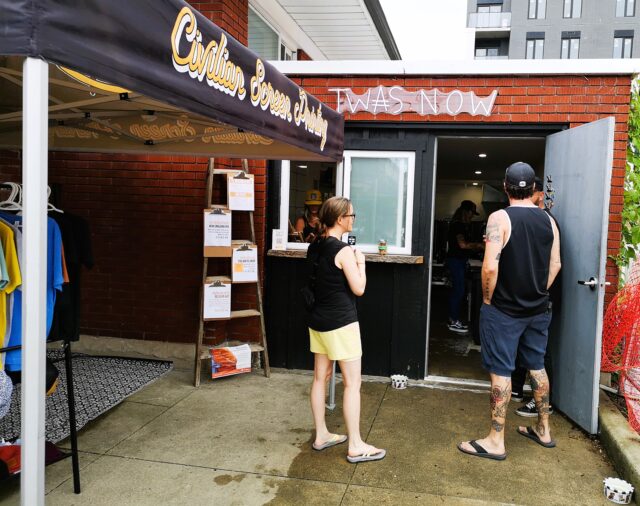 Reading Time:
< 1
minute

There are many garage bands, but garage breweries are few and far between. In fact, there is only one in Waterloo region, and perhaps even further afield, according to Curt and Holly Crossman.
Just over a month ago, the Kitchener pair, along with business partners with strong ties to the community, opened Twas Now Brewing in their 200-square-foot home garage in Kitchener's Auditorium Neighbourhood.
The brewery's name is a nod to an iconic scrawl of graffiti spray painted on the train bridge across the Grand River that was for decades visible from Victoria Street near the community of Breslau.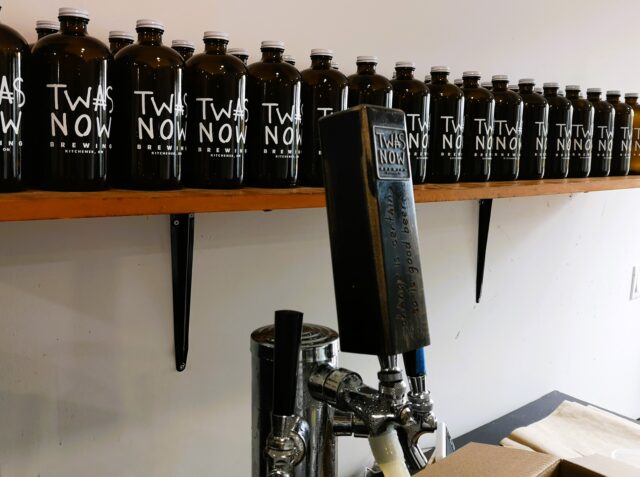 For the Twas Now Brewing crew, the graffiti captured part of their childhood — just as the enigmatic phrase and its paradoxical, Zen koan-like oxymoron rings a bell for a generation who grew up in the region and recall seeing the graffiti through the car window as they passed by the spot.
"There are a lot of people in the area who are familiar with the bridge and the graffiti. We wanted something nostalgic to childhood and growing up around this area for Twas Now's name. We all thought: 'Hey, many people know exactly what that bridge is!'" says Holly Crossman.

Read more about Twas Now at CBC-KW.