Changing food and beverage in WR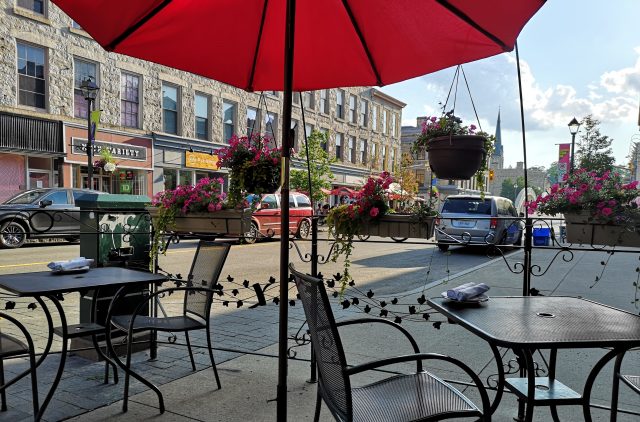 Reading Time:
< 1
minute

The food scene in Waterloo region is a dynamic one with kitchen takeovers, local bakers on national television, rebranded breweries, new restaurants and another summer of bigger and better patios.
Some of the recent developments come as a result and response to COVID-19 measures. Others are a reflection of the changing demographics in the area.
But all of them are an indication of the evolution into a "foodie city" cultural environment.

One of the more dramatic changes is taking place in St. Jacobs, the region's summer tourism hot spot. Fat Sparrow Group is in the planning stages of re-building and re-branding what was the Stone Crock restaurant.
The as yet unnamed space will become a 3,500-sq.-ft. marché that will serve customers year-round and not only summer tourists, according to Fat Sparrow Group co-owner Nick Benninger.
"We envision something unique that speaks genuinely to the region and its agriculture and cuisine and which represents St. Jacobs and the region," Benninger said, adding that the move rationalizes their St. Jacobs operations.

For more, click to CBC-KW.