British Pride Cambridge for Cornish pasties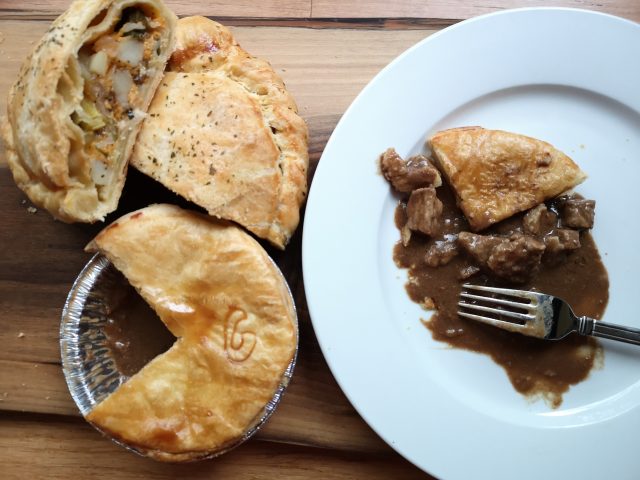 Reading Time:
< 1
minute

[previously published]
It's just a few minutes after the store's 9 a.m. opening on a chilly and grey Monday morning in November, and there is already a study stream of customers entering British Pride Bakery on Hespeler Road.
The retail part of the business sells a lot of popular imported British foods – treacle, Robertson's marmalade, Mr. Kipling's Cherry Bakewells, Marmite, Branston chutney and more – the considerable selection of which bakery owner Tony Armstrong says is found in only a few places in the country.
"We have the largest range of authentic British baked goods, meats and groceries this side of the Atlantic," according to Armstrong.
The business has grown immensely over the last several years, and especially during the pandemic.
There's also a lot of fresh baking done in the more than 2,000-sq.-ft. Hespeler Road location (with nearly three times that space at their warehouse facility just across the street): roughly a dozen breads, scones, meat pies, bridies (a Scottish meat pie), Scotch eggs and other sweets and savouries too numerous to list here.

To learn more about Cornish pasties, their history and how delicious they are, please visit here.