Backyard grilling is booming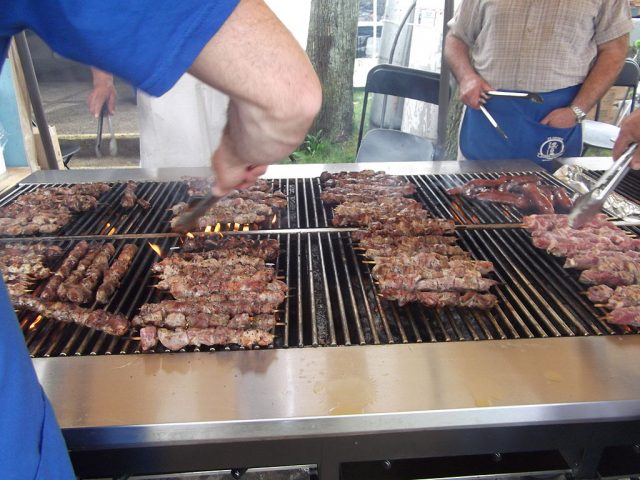 Reading Time:
2
minutes
Backyard grilling is booming. That's according to Napoleon.
Not the little French general but one of Canada's most successful culinary companies — Napoleon Gourmet Grills. It's a fact I did not know.

The company began in 1976 when Wolfgang Schroeter, a small steel fabrication business launched by Wolfgang Schroeter, started manufacturing steel railings in Barrie, Ontario.
Wood stoves rolled off the production line more than 40 years ago, and today the company operates with 1.4 million square feet of manufacturing space and employs more than 1,400 associates.

In fact, it's North America's largest privately owned manufacturer of quality wood and gas fireplaces (inserts and stoves), gourmet gas and charcoal grills, and more.
Interest in barbecues is on the rise over the course of this pandemic. With dining out options severely limited over much of the past year, the backyard grill has become an integral tool in preparing the home menu, says Napoleon.
"Without question, we are seeing more people looking to either acquire their first or upgrade their existing grill," says Stephen Schroeter, co-CEO of Napoleon. "Across the industry, sales are up an estimated 15 to 20 per cent. We are barely keeping pace with the demand."

With grilling season now here, Napoleon has pointed out some trends it is seeing, and offers some grilling ideas.
There are lots of accessories to add to your backyard grill station, more than just tongs and spatulas:
A rotisserie basket makes grilled chicken wings so much easier, says Napoleon. No need to flip each wing individually. Just toss them in the basket and let them slow cook.

Adding a pizza stone creates new ways to use your grill. Pizza is the most obvious, but it can also be used to bake cookies or bread, cook frozen foods and even make quesadillas.

Smoker tubes and boxes bring new flavour experiences to your dishes, without having to invest in a whole other BBQ. Pack the smoker tube or box with the wood chips of your choice, place on the grill and close the lid.
Technology, according to Napoleon, is key to making sure the temperature is spot on — and makes the eating good. A Bluetooth thermometer not only allows you to set your cooking targets and send temperatures to your smartphone, some models can also be used for multiple cuts of meat, or to measure the ambient temperature in your grill or smoker to ensure you are cooking at the right level.