Ethel's for burgers … and more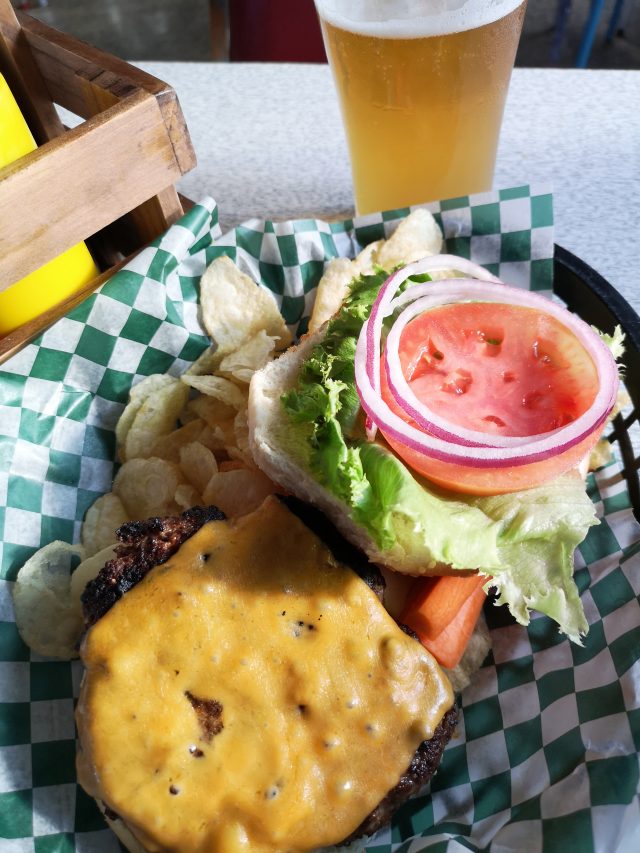 Reading Time:
3
minutes

Ethel's Lounge
114 King Street North
Waterloo, Ontario N2J 2X7
(519) 725-2361
ethelslounge.com


Please note that Ethel's is open for pickup and delivery. Please check with them for hours of opening and dish availability.
Support local food businesses!
*****

[Previously published] Ethel's Lounge. It's synonymous with the word institution.

In fact, and without hubris, they call themselves "legendary," though they've only been around a quarter century or so. I don't know if that qualifies for legend status, but let's go with it.

Ethel's is a no-nonsense neighbourhood pub that caters to locals, Laurier students and their professors alike, and families of four who frequent it from just across the street.
The dining area with its large L-shaped bar is the realm of sudsy experts regaling their peers with arguments, cohesive and otherwise, on the statistical wizardry that supports the Jays' infield shift and other proclamations of such prodigious knowledge.

Listening in is both revelatory and a lot of fun.
A cultural reliquary
The room has an archival and museum-like quality. Yes, there's kitsch, but think of it as a reliquary of the region's musical, sporting and entertainment history mounted on the walls. It would take you a couple of visits to digest it all, but it's wonderful nostalgia.
The kitchen is small and cramped – and the people in it work very hard. They make a lot of what they serve in-house and do it well, to their credit. There's a smoker out back, but there's no deep-fryer.

That realm is the purview of kitchen manager and cook Chris Gardner, who has been at the restaurant, off and on starting in 2002, for pretty close to 15 years, he says.
"It's a small operation in the kitchen, but we do a lot of volume," Gardner says. "Most things are made from scratch here, and we're constantly prepping. It's busy."

And it's tasty.
Daily specials
There are 30 pub-style items on the menu, with Monday to Sunday specials. Check your calendar: I think there's often "Full Moon Wing Ding" specials. They are in delivery and pick-up mode currently.

Ethel's wings are oven-baked (never fried) ($10 after 4 p.m. with drink purchase). The Gunpowder Chili and the Thursday meatloaf special are favourites too.
Though it's called "Jr. Ethel Burger," that's only because the regular burger is a double-patty burger; it's eight-ounces before grilling. "It's 80-20 pure ground beef," Gardner says adding that they add some "magic spices."
The burgers do big numbers and on Monday, the Jr. Burger is the special: $5 with a beverage purchase. "We will likely go through between 150 and 200 burgers on average, more if the patio is busy during the summer," says Gardner.
He says the burgers are cooked from fresh and served on a sesame seed bun with either a good ol' American cheese slice or Swiss along with lettuce, tomato, onion and pickle. "The Funky Burger with secret sauce is popular too. It's our replica of a Thousand Island dressing Big Mac kind of thing."
Ethel's and burgers: both are institutions, you could say. Gardner – and the philosophers at the L-shaped bar – likely agree.
"Burgers are satisfying," he says. "I don't think there's anything better than a good, hearty burger and a beer, especially when it's fresh made. People really appreciate that."