Wild and foragers' Banquet Stratford
Reading Time:
2
minutes
This Friday is the Local Community Food Centre (LCFC), foragers' and Hunters' Banquet: it's an annual fall event that supports a great cause and showcases the community and some of its great food producers and cooks.

The LCFC works to support people and communities with low-income, including seniors, in Perth and Huron and surrounding areas. They began their work in 2012 as a partnership with Community Food Centres Canada and the United Way of Perth-Huron.

Part of LCFC's mandate is "to engage people living in poverty and mobilize the community to take action," according to their website. That's where Chef Arron Carley comes in.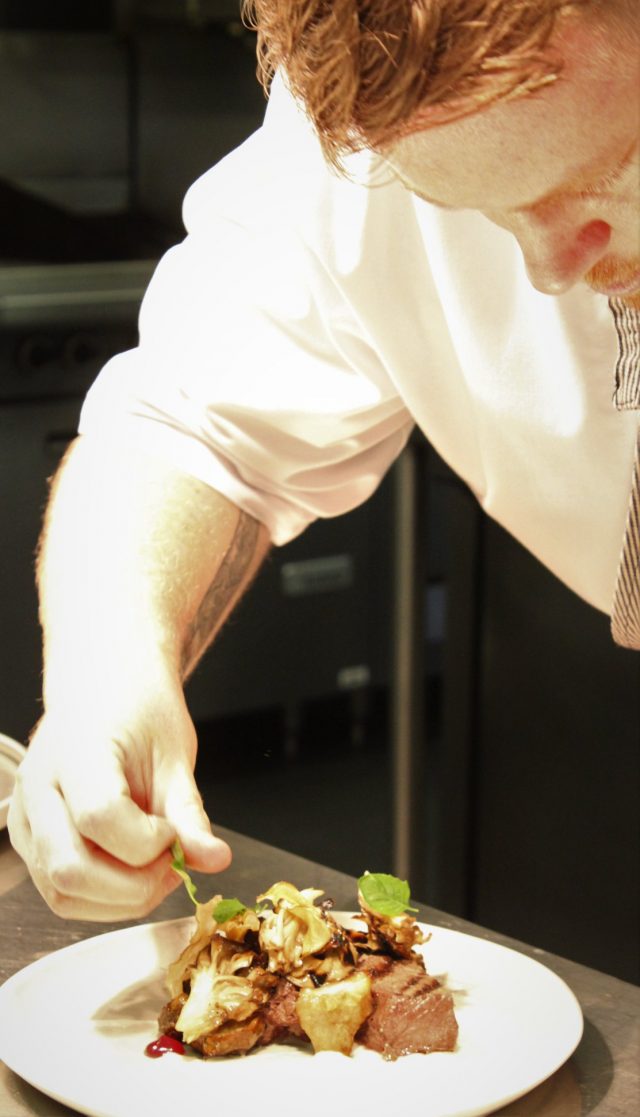 Carley is executive chef at The Bruce Hotel, and he's been dedicated to volunteering his time to support the fundraising efforts.

Carley is leading a crew of volunteers at LCFC's kitchen to prepare a multi-course meal that focusses on foraged ingredients and traditional game and fish.

It's become a regular gig for Carley to help out — and he's excited to do so.

"I am doing this again because at some point in most of our lives we needed a hand up, not a hand out. The Local is an incredible place that brings people together, and your financial standing doesn't matter. Or your beliefs, orientation or anything," Carley says.
The menu, at the time of writing, includes a wild boar pâté, moose tourtière with beet "catsup," trout with bannock, roasted mushroom soup, wild-caught British Columbia salmon, Guinea fowl, wild venison and moose "s'mores" with Sortilège whisky.
Hunters are contributing, and in the past local producers such as Perth County Pork Products and McIntosh Farms have supported the event.

There's live music and an auction too. For ticket information, click here.

The banquet is geared to raising funds for LCFC in its quest to mitigate food insecurity and poverty in the area: it's a cause to which Carley is glad to support.

"The Local teaches cooking, growing, and so much more. Any communtiy would be blessed to have a place like it."