Gol's Lanzhou Noodle open for business
Reading Time:
3
minutes
Gol's Lanzhou Noodle is celebrating two years at their Waterloo location — and what a difficult time it is to celebrate.
The company has worked hard to stay afloat during the pandemic, like so many restaurants, so please order take-out or delivery and support them as you are able.
To mark the occasion of their second birthday, Gol's has put together a loyalty program launching in early July:
• Customers who participate in the loyalty program receive a loyalty card;
• Presenting the card when checking out, customers receive 15% off on the entire bill, and;
• There will be prize draws and birthday surprises for loyalty card holders.

Register for the loyalty program online and in-store.

Otherwise, Gol's is open for take-out and delivery with strict hygiene protocols throughout the restaurant and among all employees. The company has also donated hot lunches to front-line healthcare workers at Grand River Hospital. which is great to see.
[This article was previously published in the Kitchener Post.]
*****
Gol's Lanzhou Noodle
Unit 6B-150 University Avenue West,
Waterloo, Ontario  N2L 6J3
lanzhou.ca
Tucked in amongst the many restaurants that operate in the various plazas near the University of Waterloo is what has come to be for many, including me, noodle heaven. 

Gol's Lanzhou Noodle, on Phillip Street at University Avenue, is becoming an increasingly popular destination for many lovers of hand-pulled noodles too.

Like ramen, a favourite of many noodle lovers, this is a bowl of goodness that is eminently slurpable.

Lanzhou is a city of roughly 1.5 million people in west-central China, and it is there that this traditional soup, usually consumed for breakfast, can be found in hundreds and hundreds of shops.

The word "Gol" is a play on the restaurant owner's name, Chris Yu-Ming Gao, whose hometown is Lanzhou and whose family is in the restaurant business.

The original Gol's opened on Boulevard Saint-Laurent in Montreal six or seven years ago, where it is called "Nouilles de Lan Zhou."

With about 50 seats and front and back entrances, the Waterloo location is their second venue.

"A friend told me that Waterloo is a good area for food and that I should open a restaurant here. We have a lot of students and other local people who love the food," Gao says.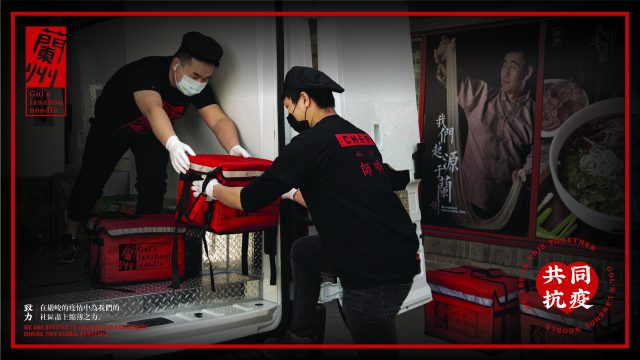 The wheat-flour noodles, according to Gao, are 13 percent protein, but it is the technique that is so remarkable.

From a thick rope of dough, a noodle-master swings and stretches and folds and loops the dough until it transforms into a dozen thin noodles. It's like magic.

The other element of the noodles, which are cooked in water for a mere 60 seconds, is that through their alkalinity they maintain their texture (like ramen noodles) even after sitting in a bowl of hot broth for several minutes: they are light and yet they are chewy and pliable without being stodgy.

The kitchen goes through about 100 kg of flour a day, and you can choose the style of noodle for some dishes, as well as the level of spice heat. The beef broth is made each day.

The Gol's menu has a main section of about 15 items, including the Sichuan street snack dan dan noodles (just excellent), beef tendon noodle, vegetarian chow mein and stir-fried lamb with square noodles.
Available only in the evening is a BBQ menu which includes barbecued scallops and abalone, beef heart, pork belly and lamb, as well as squid, okra, bacon-wrapped asparagus and oysters. There are frog legs too.
The traditional hand-pulled noodles come in a big bowl of salty, hot beef broth with garlic, green onions, cilantro, beef slices, noodles and Gol's home-made chili oil.

It's slurpably delicious—and Goa himself would agree: not only does he make the noodles, but he's been eating them his whole life, he tells me.

"When I was a kid, this was breakfast and everybody would eat them."