Flamin' Hot Cheetos mac: Kentucky Bourbon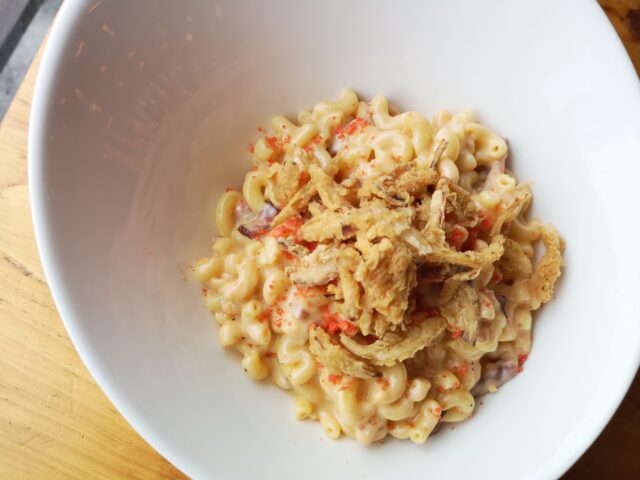 Reading Time:
2
minutes
If you check the venerable American cookbook "Joy of Cooking," a culinary tome first published in 1931, there are a few recipes for early macaroni and cheese, what is now a classic North American food.
Among those few recipes are "boiled macaroni with cheese" and "macaroni with tomatoes, livers, mushrooms and cheese."
No less than the third president of the United States, Thomas Jefferson (who, while he also owned slaves, helped popularize tomatoes, ice cream and French fries as "pommes de terre frites à cru en petites tranches"), was enamoured of the dish after eating a version of it in France and bringing the concept back to America.
As for Canada's contribution to this favourite comfort-food dish (perhaps among the top five all-time?), we would do well to remember that our part of Ontario once shipped huge amounts of cheddar to England — a country that has a city named Cheddar.
And while Oxford County was once known as the dairy capital of the country, it also sent a young J.L. Kraft from his Ontario dairy farm to Chicago in the early 1900s with a plan for cheese: today, on average, each Canadian eats three boxes of "KD" a year.
Macaroni and cheese, some like KD and others very different, is found across restaurants of diverse genres in the region.
At Waterloo's sleek and chic Kentucky Bourbon and Barbecue, the menu is classic BBQ-joint standards: ribs, hot links, brisket, po'boys, chicken and pulled pork plates and sandwiches, along with tater tots, baked beans, fries, onion rings, Cajun corn and poutine.

For more on this story, please visit Waterloo Chronicle.