Excellent eggplant parm by Dana Shortt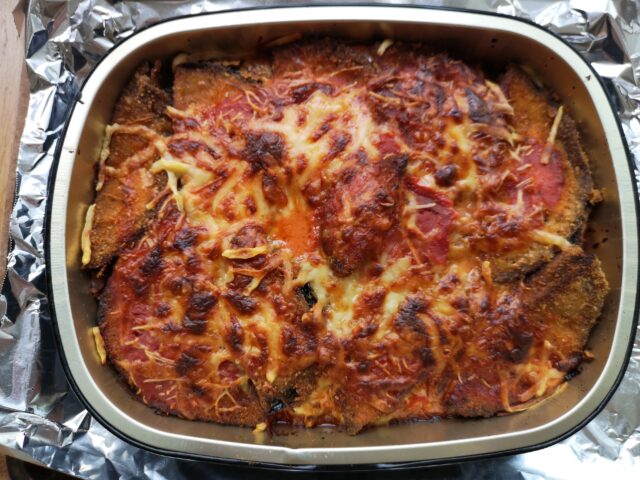 Reading Time:
< 1
minute

While I have focused mainly on restaurant meals in my newspaper column, I thought I would sample a favourite dish of mine made by a popular Waterloo food purveyor who has a wide range of ready-made frozen meals to take away.
Located on Erb Street East near Peppler Street in Waterloo, in what is known as the "Spur Line Crossing Centre," Dana Shortt Gourmet (DSG) has been open for business for 18 years.
The growth and evolution of the retail food and gift store, smartly re-vectoring and pivoting during the pandemic to maintain its customer base and staffing, has been steady.
It's a bright and open shop with shelves packed with a wide range of products, from baked goods and exceptional olive oils to chocolates made by Reids and Rheo Thompson.
An entire wall of the store is freezers with various sized portions of foods, individual to family servings, much of which is made by DSG's kitchen.

To read more about this eggplant parm in Waterloo Chronicle, visit here.