Rolling Stones Unzipped burger by TWH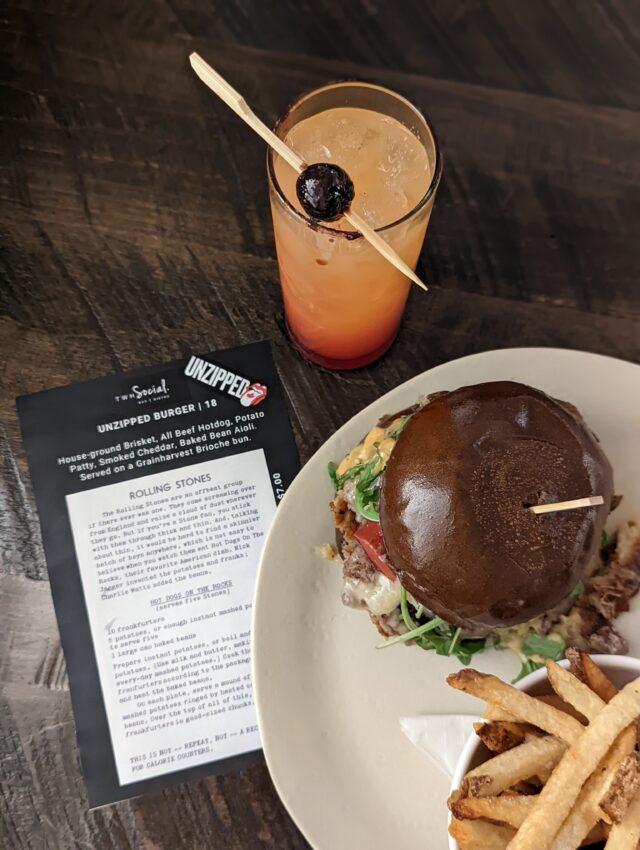 Reading Time:
2
minutes

When asked whether he likes The Rolling Stones, TWH Social Bar | Bistro executive sous chef Nathan Verburg pauses for a few seconds.

"If they're on the radio, I'll listen to them of course," he says. "My dad likes them."
As part of some food-marketing strategy for THEMUSEUM's mammoth The Rolling Stones | Unzipped exhibition, the largest ever, TWH and Verburg have created a hamburger homage to the world's greatest rock and roll band. Part of the exhibition is a re-creation of their Chelsea flat, so a food theme makes sense.

Verburg is 26, so the collective 300 years that Mick, Keith, Ronnie and the late Charlie have racked up on the planet might make the band seem a bit distanced too him, but Verburg did some archival and culino-musicological archaeology and came up with a retro-recipe that he's made part of a TWH burger.

"I dug around and found a recipe, 'Hot Dogs on the Rocks,' in a 1967 cookbook called Singers and Swingers in the Kitchen by Roberta Ashley," he says of the inspiration for a Stones' burger.

Jagger is credited with the potatoes and franks.
The book is billed as "dozens of nutty, turned-on, easy-to-prepare recipes from the grooviest gourmets happening." You can almost hear Austin Powers.
Using 8-ounces of Walper's brisket for the burger, Verburg gives it a hard sear on the flat-top. There's a potato patty that he describes as a basic eastern European style-roesti along with cream cheese, butter and thyme. Then there's the aioli and Balderson smoked Cheddar that Verburg adds.

The franks and beans are the thing, however, that give the burger the satisfaction. "For the hotdogs, we use a classic ballpark-style dog," says Verburg says.

Of particular note in the Singers and Swingers' recipe's is the cooking: "Cook the frankfurters according to the package directions."

Apparently, the beans were Charlie Watts' idea.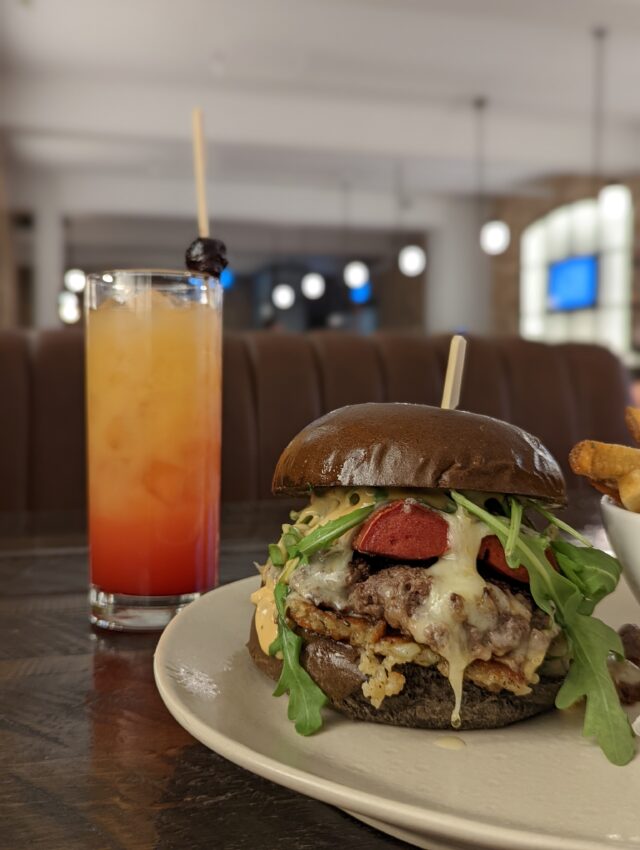 For the baked bean component, Verburg reached out to Jeff Bezos in the interest of authenticity. "I ordered British Heinz maple baked beans from Amazon," Verburg says with a laugh.

The burger is held in place, and partly at least, painted black, with Grainharvest brioche bun.

Verburg says he can see an IPA being the perfect accompanying beverage for a burger with hotdogs on the rocks.

"I see the hoppiness playing off the baked beans."
It will be on the menu until December 15.