New Fat Sparrow online Marketplace
Reading Time:
4
minutes
With several restaurants in Waterloo Region, including Jacob's Grill and Taco Farm, Fat Sparrow Group (FSG) has recently entered the online shopping world with their Fat Sparrow Marketplace.
The plan to enter the online market sphere had been back-burnered, according to FSG's Nick Benninger, while other business took priority.

However, as we know all too well, the novel coronavirus pandemic changed the calculus just about everywhere; what that means for many businesses and institutions, and especially so for restaurants which essentially shut down in mid-March, is that those plans were forced off the back burners and became front-and-centre as ways to survive.

We talked with Benninger about the marketplace and how it appears to be a potentially long-term revenue stream for the business as FSG moves forward and out of pandemic mode.

******
andrewcoppolino.com: What's the new business model in this era?
Nick Benninger: There's two aspects. The aspect of what you have to do to survive in the business. Make the rent and pay the ongoing bills that need to be paid. That forms the plan of what you have to do to stay alive.

And then?
NB: The human resources aspect of it. We ask ourselves can we implement a new plan? Will the employees get enough hours to justify coming into work? And then, the safety aspect of it — for staff and customers — is crucial. We're still dealing with that.

And will probably have to deal with it for a long time. But what's staffing look like now?
NB: Sixty percent of our operations are shut down. We've gone from 230 staff to 20.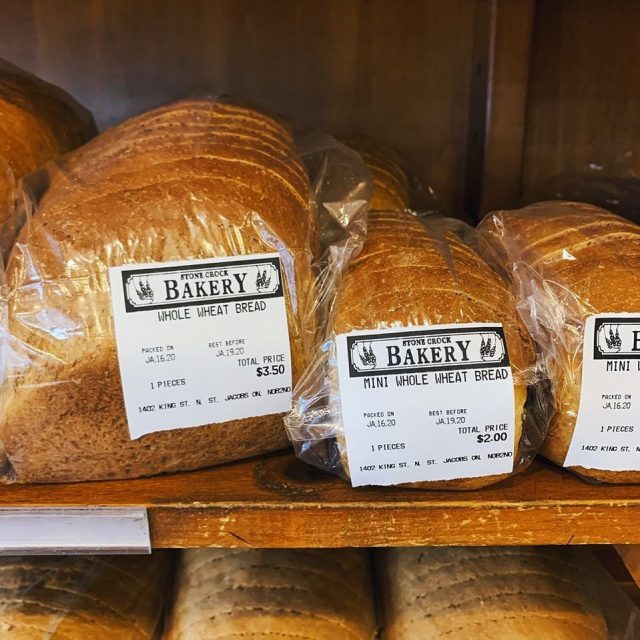 That's a significant number. So What told you you the online market would work?
NB: It's been part of our concept for moving out to St. Jacobs from day one. We have the capacity to make more food here, including for delivery and prepared meals and online. That's been a growing movement in the industry for some time. And we've had a sort of passive plan going back six months to get into the sector. The pandemic certainly fast-tracked that plan a lot. It gave us a jump-start.

Even with proper procedures, anyone working with the public face-to-face has to be somewhat uneasy.
NB: Yeah, the online market can keep staff and customers safe. Staff can keep jobs. That makes the online market a no-brainer. And we're lucky we have all of the food resources we do. I realize not everyone does.

You have a wide range of brands.
NB: And we can put it under one roof without creating a new inventory line or a new process.

Yeah, it would be hard to just say, "Hey, let's start baking bread and selling it." You're already doing that.
NB: Right, we're known for that.

What about delivery? Restaurants are looking into their own delivery, rather than use third-party apps and the amount of money they take from restaurants.
NB: It's something we're only dabbling at right now. We need to come up with a system that helps us do delivery and pick-up more seamlessly without using them. One of the big things is we don't want to have to trust someone else's safety protocols.

That's a good point.
NB: It's another thing we have been thinking about and will fast-track now.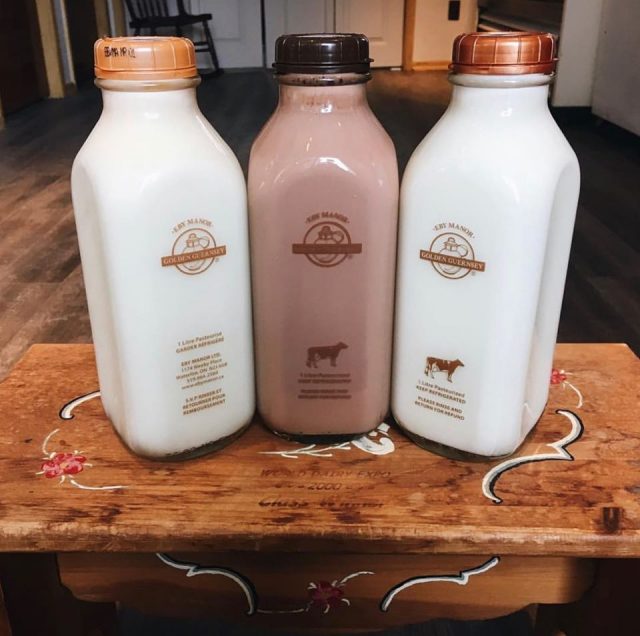 What's the concept of Fatsparrow Marketplace then, a new revenue stream?
NB: You visit the website and look at the selections from the bakery, meat shop, pantry store including items like Taco Farm salsas, and prepared items like lasagna and shepherd's pie. We also have a small produce section and a small beverage alcohol section as well.

Where do you see it fitting in to the landscape?
NB: It's basically a place where customers can go online and place orders. Let me stress that we're not trying to be a grocery store but an online marketplace which people could use in between store visits. We're trying to fill that gap.

What are the technical details of it?
NB: You have to place your order Monday for a Wednesday pickup curbside on King Street just outside of the Stone Crock in St. Jacobs. It's about a 48-hour lead time. There are two pickup days per week [which is Friday for a Wednesday order]. We will be expanding to a Waterloo pickup site at Taco Farm as well.

It's uncharted territory. What's your capacity?
NB: We have no idea! I think we could do hundreds of orders. That would be awkward when the restaurants opened though. Like I say, we're fortunate [to have the capacity and potential].

Otherwise, where does this leave your business?
NB: I've got 200 employees not working with us and more empty space in this building that I care to admit. The equipment has all been cleaned and deep-cleaned and disinfected. And it's just sitting there waiting to be used.

I get it. Any business would want to get at it.
NB: We want to use all of the space and have massive capacity, but this new mode is something we are not going to stop doing. We want this to become as big a part of our business as it can be.

Thank you Nick. Good luck with it.
NB: Thank you.