Comin' right up: good eats cheap
Reading Time:
3
minutes

Looking for cheap eats?

Here's a few selections in and "around-the-$10-range," from fried rice and a sub to pork belly bao and banh mi.

Thai street-style fried rice, Choun Kitchen
Lightly perfumy Jasmine rice, a staple in Thailand, is the starch component of a dish that then fries together eggs, carrots, onions, garlic, bok choy and an in-house seasoning sauce. It's a good vegetarian selection, but you can add chicken, shrimp, beef as well as tofu—but that pops the price point a touch over $10, of course.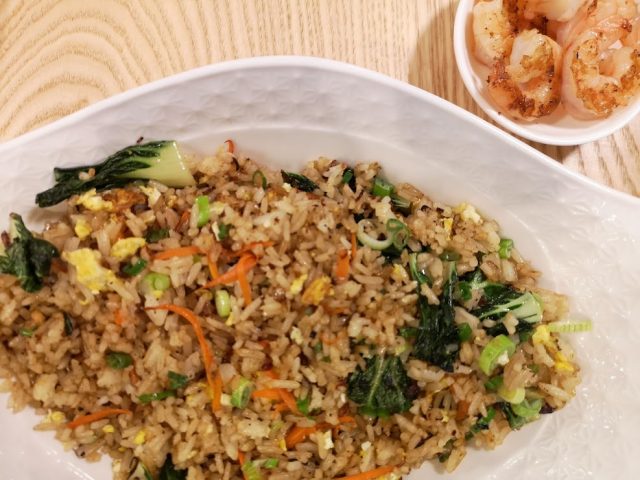 Veal sandwich, Nostra Cucina
Pretty much a sandwich as big as your head, the veal sandwich, called "The Love," is thinly sliced, breaded and shallow-fried veal, roasted peppers, sautéed mushrooms, red onions, tomato sauce and Provolone cheese. The sandwich won gold last year as Ontario's Best Veal Sandwich, a competition sponsored by the Veal Farmers of Ontario and held at Toronto's St. Lawrence Market.
Five-spice belly bao, Bao Sandwich Bar
Inside is braised pork belly in a five-spice sauce ratcheted up a notch or two with garlic mayonnaise and settled and cooled with cucumbers, pickled daikon, carrots and a bit of cilantro. The kitchen makes steamed bao buns by the dozens daily. It's a fairly traditional dough that's a little sweeter than a regular bread dough that is shaped into an oval, folded over on itself and steamed. You can get banh mi and bao versions: both are under $10.
Munchie Sub, Pepi's Pizza
This sub has assumed mythic proportions in Waterloo Region, not least as, to phrase it in a less colloquial manner, a snack one seeks out after one has spent a good portion of one's evening in local public houses partaking of various liquid inebriants. But, any time of the day, the Munchie sub is meaty with Pepi's sub sauce, lettuce, tomato and onion. The oven-toasting sends it over the top.
Banh mi sandwich, Banh Mi Givral Deli
In downtown Kitchener's east end, Givral (519-743-5558) makes a humble sandwich that deceptively offers so much: baguette, toasty and crisp and packed with either pork, chicken or beef and supported by carrots, cucumber, cilantro and spicy mayo. This inexpensive street food is a blend of Vietnamese and French cultures—and deliciousness for well under $10.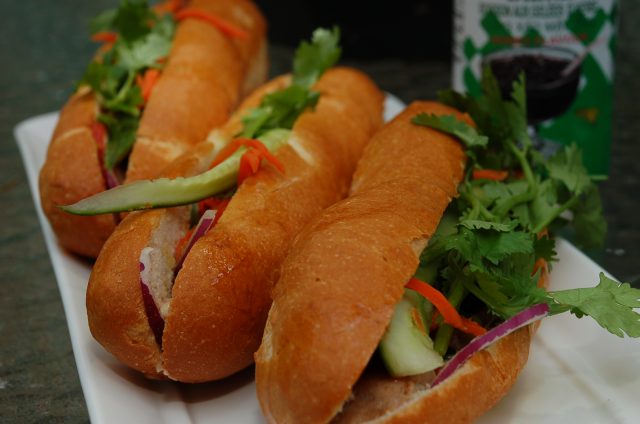 Baked hot dog, Crazy Canuck
There are ballpark franks and then there are baked hotdogs. At Crazy Canuck, located in Waterloo but adjacent to the St. Jacobs Market and in downtown Kitchener, the jumbo dog is nestled into a soft toasted garlic-butter baguette and baked with cheese, bacon and tomato with jalapeño mayo on the side. Then you get your choice of a side. Now, the price is over $10, but if you let them know that you saw this story, the dog is yours for $9.99.