General Assembly Pizza update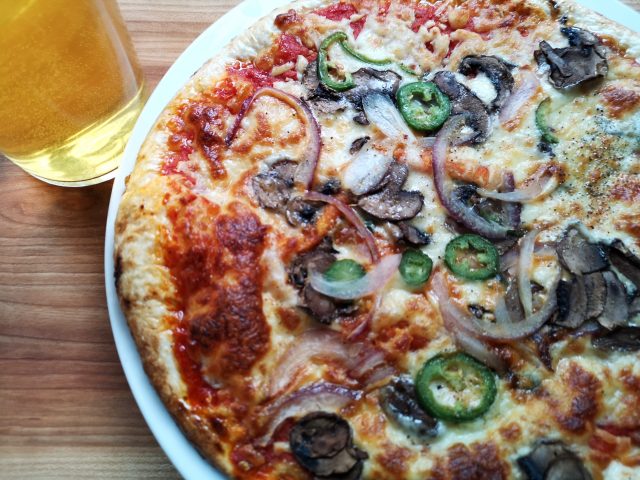 Reading Time:
3
minutes
At the end of February, it was announced that GA Pizza has received $13 million Series-A financing, beyond the $3.5-million target.

I reported here in the last few months that pizza subscriptions will be available in Waterloo Region.

According to a press release, the funding will allow GA to obtain the facility needed to increase production and increase their reach across the country.

*****
[Previously published]
You can get magazines, jams and jellies, baking kits and toys for your cat as subscriptions (I hope you have a newspaper subscription): soon you'll be able to get a monthly pizza subscription.
General Assembly Pizza, the brainchild of founder and CEO Ali Khan Lalani, is a downtown Toronto restaurant that has created the world's first frozen-pizza subscription that's due to appear in Waterloo Region in early 2021.
Lalani, who spent some of his youth here, was waiting for a ferry in Naples while backpacking after graduating high school and scarfed down pizza.
"I had four hours to kill, and I spent a few Euros on two slices. My mind was blown," he says. "My pizza journey started that day."
Fast forward to December, 2017, when Lalani opened General Assembly on Adelaide Street, an 80-seat fast-casual.
The business was growing nicely – and then Covid-19 hit. "We closed the restaurant on March 13 and launched successful pizza kits," Lalani says, adding that the next step was to create frozen pizzas. "We had dough, sauce and toppings, and within a week we had four pizzas."
When grocery stores starting buying the pizzas, Lalani was already looking ahead: "What if we could develop a secure e-commerce subscription model and deliver frozen pizzas to people's homes?"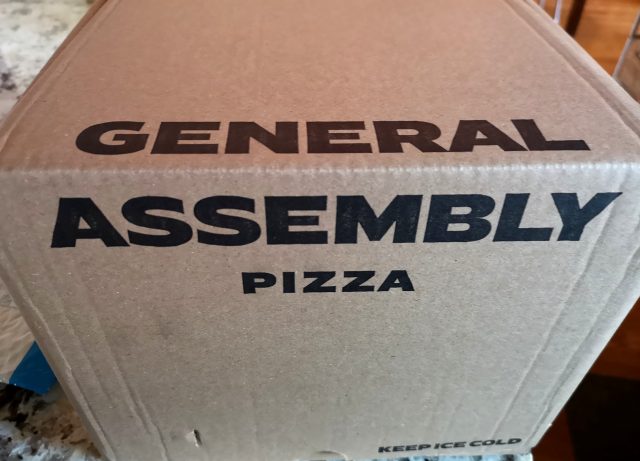 Done and done: General Assembly started delivering subscriptions on September 15 to Toronto's "M" postal codes and currently has 1,000 subscribers. The frozen pizzas come neatly stacked on ice in recyclable packaging.
There are currently eight varieties that you bake at 475-F. for about 10 minutes, including a quick broil. "We're currently developing more vegetarian and plant-based pizzas because that market continues to grow," he says.
Lalani says the greatest obstacle to overcome was creating a restaurant product by hand, freezing it and then getting it to finish cooking properly in conventional residential ovens. General Assembly executive chef Curt Martin played a key role there in the shift from cooking in their 850-F. gas- and wood-fired Mario Acunto pizza oven to more humble home ranges.
The process involves several steps: a levain starter is fed every 12 hours with flour and water for a dough that cold-ferments for 72 hours. "We stretch it by hand and top it with just the tomato sauce or the white base. It bakes for 60 seconds until it's about 65 percent cooked," Lalani says.
The pizza is allowed to cool and the toppings are added. "A huge part of the learning process was making sure the fresh toppings, including hand-torn basil, were the right size and thinness for cooking in somebody's oven. We wanted a fresh-cooked taste," he says.
The pizza is vacuum-packed, labelled and blast-chilled ready to be shipped. All ingredients are made in-house, without preservatives and additives.
For the subscription, order four, six, eight or ten of your desired pizzas and delivery date. "People usually order for a 24- or 48-hour delivery date and that becomes your monthly pizza-subscription anniversary," Lalani says. In the ten-pack, pizzas are $9 each.
Subscriptions don't lock you in: you can open your profile a week ahead and pause your next order for the month or upgrade your order.
Lalani says they're dedicated to the hospitality and comfort that comes with pizza, especially now during social distancing.
"We're passionate about sharing pizza as a social experience. When it can't be at our restaurant, it can be in your home."
Until delivery begins, you can find General Assembly pizzas at Victoria Street Market in Kitchener and Market Fresh in Guelph. They are coming soon to Vincenzo's Waterloo.
Delivery will be by Kitchener-based TyltGO.