EZ-ier patio application for K-Town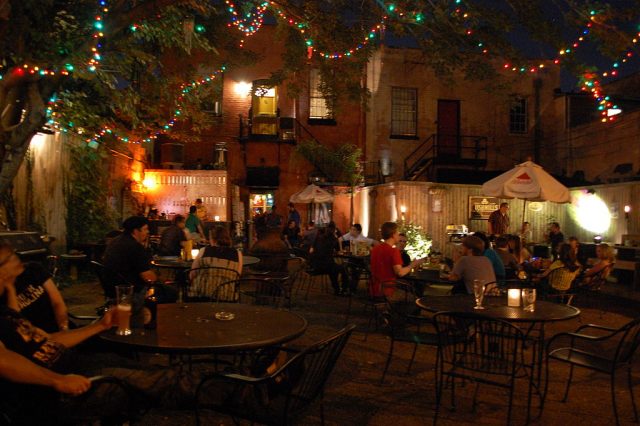 Reading Time:
2
minutes
I'm glad to see this. The City of Kitchener will make it easier for restaurants and bars to set up a patio.
"We know that the COVID-19 closures have been challenging for our local restaurant and bar owners," says Cory Bluhm, director of economic development for the City of Kitchener. "Our hope is that our new patio expansion program will help local bar and restaurant owners to maximize their available space for customers, while adhering to the necessary physical distancing and health and safety guidelines."
If you're a bar or restaurant and you have a patio plan, in some cases approval for a new or expanded patio can occur in as little as two business days.
No cost to apply
It's a good thing too that there is no expense to participate.

Kitchener City Council also approved eliminating patio fees at a special Council meeting earlier in the week.
The City's patio expansion program is for businesses that want to add a new patio or extend their current patios on private property.

Bar or restaurant owners that are looking to simply utilize their existing patio space, do not require any further approvals, but should consult the resources from the Province of Ontario and Alcohol and Gaming Commission of Ontario which provide guidance on how to safely operate a food establishment and patio during the COVID-19 pandemic.
Let's enjoy patios safely — especially for staff
"We know residents are excited about the news from the Premier regarding the reopening of patios, but we must all remember to continue to follow the guidelines set out and practise physical distancing and consider wearing a mask when it's difficult to physically distance," stresses Mayor Berry Vrbanovic.

"Safely enjoying a meal or beverage on a patio in the sunshine will be a welcome reminder of what we're working towards. And it will be great to be able to once again support our excellent local businesses."
For details on the City's patio expansion program, visit www.kitchener.ca/patios.