Dump the Hate: Stop anti-Asian violence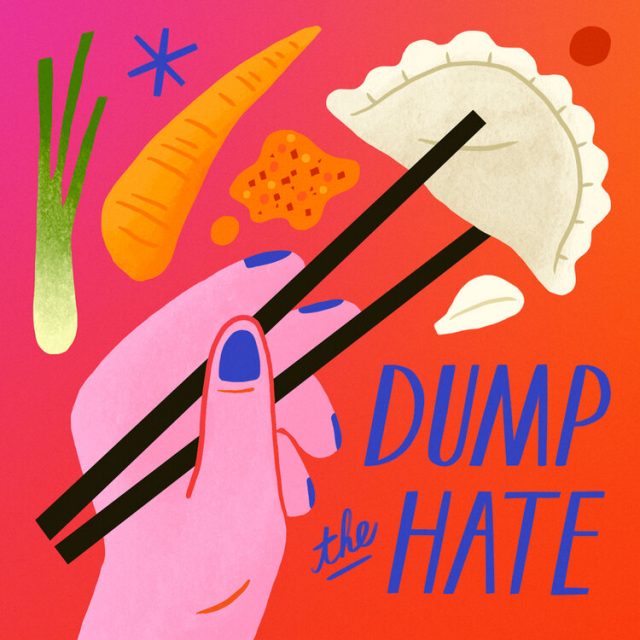 Reading Time:
4
minutes
It is sad that we even have to talk about this. It's awful that we are hearing anti-Asian comments and seeing violence perpetrated on people of Asian descent.

Let's stop that right now.

These comments come from a lack of education that is, frankly, idiocy, as well as a lack of common sense, and a general myopic view of the world by ignoramuses and racists.

The comments may perhaps come primarily from "the right" of the political spectrum and those disaffected, impotent and stupid people feeling that the "other" is to blame for the pandemic and other societal ills — and that targets people, many of whom were likely born in Canada and Waterloo Region, with Asian background.

I'm not at all surprised that such idiots making the comments and perpetrating violence don't even know what background the particular person has: they could be Chinese, Thai, Japanese, Laotian or Malay. Their stupidity blinds them to any fact.

They do know, however, how to attack a person for the way they look and the colour of their skin and what kind of a restaurant they own or work at or support (or an Atlanta business). I've seen and heard of some horrid accounts, and I'm sure you have too.

Local cook and food entrepreneur Jannell Lo has created a robust page on her website, Dump the Hate, that's designed to address these sad realities. Lo says that "Dump the Hate" has helped raise awareness about anti-Asian racism and violence outside of the Asian community.
"When I first launched the campaign on March 14, I received a few messages from people who had not heard anything about Covid-fueled xenophobia and the hate crimes tied to it. That gave me more reason to speak louder on this issue through Dump the Hate and on my platform."
The project is a simple and delicious one: it's a virtual dumpling-making fundraiser fighting against anti-Asian prejudice and violence.

She says she was happy to learn that the initiative inspired a high school teacher to create an anti-Asian racism lesson plan, which can now be found on the fundraiser page. "I definitely believe that topics on race and diversity need to be discussed in our schools," she adds.
Please visit and do what you can (the dumpling fundraiser runs for several more days).
Make 50-plus dumplings (of any kind) to sell to close friends and family within your COVID-bubble and donate the proceeds to organizations standing up for and giving back to the Asian Community. "Make sure to tag #dumpthehate with your creations!" says Lo.
Lo says the response so far has been positive; her initial response was to raise $5,000 for organizations giving back to the Asian community. "But we've raised nearly $25,000 with over 8,000 dumplings made. This has given me a lot of hope."
There are so many wonderful restaurants in Waterloo Region to celebrate and support that cook a wide range of Asian food — I will tell you right now that when restaurant cooks go out to eat after a long night (at least pre-pandemic), it is pho and noodles and curries that they seek out.
It's a cuisine that is among the best in the world — and easily one of my favourites. It's a matter of the tremendous balance and integration of salty, sweet, sour and bitter that gives the food it distinctive and terrific flavour.

I can't even begin to name all the Asian and southeast Asian restaurants that are my favourites in the area, from Kinkaku and Eggroll King to Cameron Seafood and Givral Deli and on to Gol's Lanzhou noodles.
I've had the chance to talk to the owners and cooks of these businesses in the course of what I write and comment about. They are dedicated to their customers and staff and what they each offer this community is a significant part of our food fabric.
Let's make an important distinction between people who have Chinese heritage and the Chinese Government. To get geo-political about it, I'm certainly no fan of the terrible Chinese Communist Party and that leftover Maoist thug Xi Xinping: his party, with him as dictator, as it "governs" China is culpable for a host of tragic issues around the world, from genocide of Turkic Muslim Uyghurs in Xinjiang to building islands and grabbing territory on coral reefs in the South Pacific and tramping around the Canadian Arctic attempting to horn their way surreptitiously and with lies into natural resources there and assert Chinese authority at our expense. That's the Chinese government.
So the next time you hear some idiot — most likely a scared middle-aged white man — say something to someone about "Go back home!" I hope you'll speak out and say that that is wrong and to step away and crawl back under your rock.

The members of our communities suffering these attacks are friends, colleagues and acquaintances that we see every couple of months when we want pho or Singapore noodles or dumplings.

More importantly, they are sisters and mothers, brothers and fathers and sons and daughters. They are us. They are not "other." They are an important part of what makes our communities so rich. And the food so delicious.
So I say fight back. Support and defend these local businesses. For Lo, dumplings, though they are a start, aren't enough.
"I'm not sure it's being discussed enough," she says. "My hope with Dump the Hate is to spark more conversations about what is going on out there while giving back to the Asian community."
[Banner image/Elliot Caroll]