Reading Time:
2
minutes

The first weekend of Ramadan is almost upon us.

It's a month-long observance of community, family, worship and spiritual care for Muslims in our communities, yes, but everyone can benefit from a little mindfulness and reflection — including when it comes to delicious food.

Here are a few dishes to try out with delivery or curbside pickup (please check with individual venues for hours of opening, Covid-19 protocols and dish availability).
Support local!

Shingleesh, Mashawi Waterloo
A cold appetizer, it's essentially a cheese ball, but it is more complex to make and has much more flavour than those North American cheese balls that were once a part of our culinary past and pop-culture food magazines.
At Mashawi, they slowly cook down some salted yogurt (if there's time, they make their own yogurt) and make a type of cheese. It's then seasoned with herbs, salt and pepper, spices like za'atar (a Middle Eastern spice blend that often includes sumac) and red pepper.
In countries in the Middle East, it's eaten as an appetizer but at breakfast too.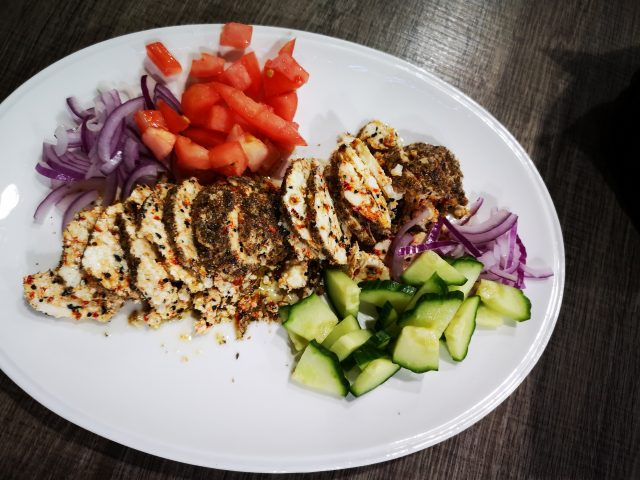 Sujuk, Chic Pea Pita and Grill Waterloo
One corner of the menu is dedicated to "Turkish Pizzeria," which includes five or six varieties including sujuk, a sausage blend of ground beef and spices, which is a staple of the Middle East and Balkan regions of the world.
Of course, just about every cuisine on the planet, east and west and north and south, has some sort of pizza-like, dough-based flatbread that is loaded with toppings and baked in a hot oven.

The sujuk topping is from beef that's ground at the restaurant, to which is added a blend of ingredients that includes garlic, coriander and salt and pepper.
Hummus and pita, Shawerma Plus Waterloo
So many great dishes at this popular venue — including some "festive Ramadan platters" — but always get an order of vegetarian hummus olive oil and pita!