"Taste the Countryside:" 3 days left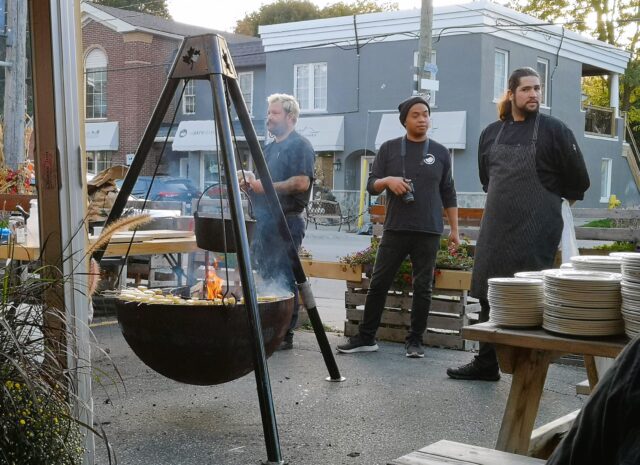 Reading Time:
2
minutes

There are only three days left to "Taste the Countryside."

It's a chance to support food and beverage purveyors who form the backbone of the Region's rural townships. And they make good things to eat.

Last week, there was exquisitely delicious and fun "harvest dinner," which kicked off the event, in the Fat Sparrow Group big tent.

Four restaurants provided the four courses, using local ingredients: Scran and Dram (potato "rarebit"), Village Biergarten (mushroom ragout), Chef Duff at Riversong (porchetta) and Fat Sparrow Group (herbed and sugared "fat sparrow" drop donuts and crunchy sponge toffee).
Much of the meal was cooked in a large open fire "cauldron." The aroma of the camp fire was certainly a highlight of the night.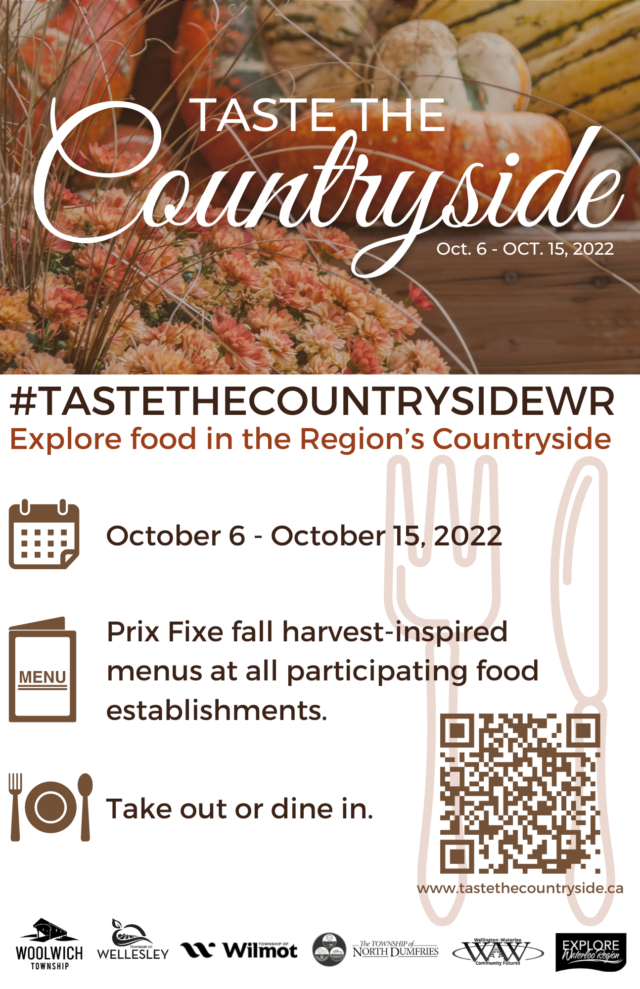 During the ten-day event, more than a dozen rural food purveyors will serve prix fixe menu specials that highlight local products inspired by the autumn harvest.

The meals can be either dine-in or takeout. Full-service restaurants, coffee roasters and wood-fired pizza restaurants are participating, along with a wide range of others.

There's something for everyone. Here are the participating food purveyors:

Kitchen Kuttings
Eco Cafe
The Tasting House
Scran and Dram
The Garden Stand
Rural Roots
Those Pizza Guys
Gmach Gardens
Imperial Market and Eatery
Hungarian Canadian Club
Chef Duff at Riversong
Jacob's Grill
Meme's Cafe
Crowsfoot Smokehaus
Village Biergarten


Taste the Countryside (#TastetheCountrySideWR) is brought to you by the Township of Woolwich, in partnership with Explore Waterloo Region, Township of Wellesley, Township of North Dumfries, Wilmot Township and Wellington-Waterloo Community Futures.

For more information, visit Explore Waterloo Region. You will find links to the participating food purveyors and their prix fixe menus.