Sauce Boss Kitchen for Sloppy Joes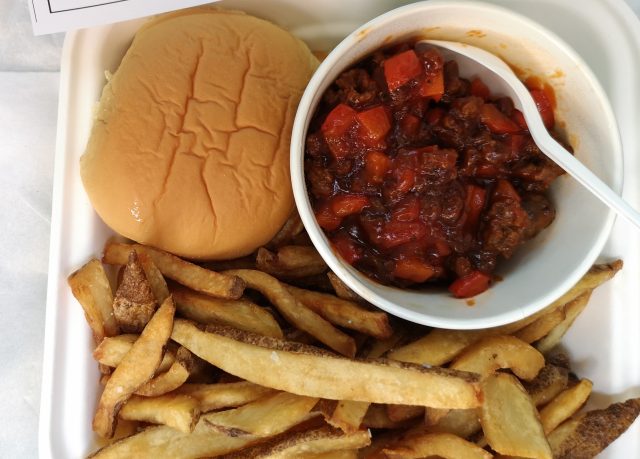 Reading Time:
< 1
minute
If you recall the "Manwich," then you're probably familiar with the Sloppy Joe.
You therefore also likely know the marketing tag: "A sandwich is a sandwich, but a Manwich is a meal!"
At some point in the first third of the last century, it's likely that one cook or another named Joe, shlepping eats at a lunch-counter somewhere, tossed together a drippy, seasoned ground-beef sandwich — and history was made.
By the 1960s, an era of mass food production, the concoction found its way onto the canned meat shelf at grocery stores as a one-skillet dinner.
Elsewhere, you'll find a recipe in Rombauer and Becker's classic "Joy of Cooking," right between something called "Porcupines" (not the quilled rodent) and "Chile Con Carne."
Or, you just can head to Sauce Boss Kitchen in Cambridge for a Sloppy Joe re-envisioned with chef-owner Conor Blackmore's slight tweaks and variations.
"I've always loved the Sloppy Joe, and it's not something you can find around town," Blackmore says. "It was either open a can of Manwich or create one of my own."
To read more about Blackmore and Sauce Boss Kitchen, visit Cambridge Times.