"We've learned a lot:" Blasutti of Public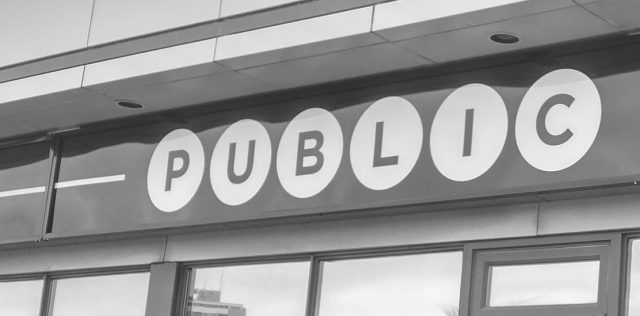 Reading Time:
4
minutes
Carly Blasutti and Ryan Murphy operated Mama and Papa Catering for a few years before opening the charming and delicious Public Kitchen + Bar on Lancaster Street in early 2000.

They made a move to bigger digs on Victoria Street North (just about at Lancaster) and haven't really looked back.

The restaurant is just as popular as ever, and they have settled into becoming one of the premier dining destinations in Waterloo Region.
Things are different post-Covid-19, however, and Blasutti, Murphy and staff have re-organized and re-structured the business — as just about all businesses have done since only a few months ago.

Here's our conversation with Blasutti (abbreviated and edited for clarity and economy), and how they have adapted in the time of the plague.
*****
andrewcoppolino.com: What is the status of things at Public? You are open for lunches now.
Carly Blasutti: That's new for us. It's exciting.

Tell us about it.
Blasutti: It's going surprisingly well for a restaurant that hasn't had a lunch for several years. There's a burger, hand-cut fries, poutine, and we have a nice steak salad. A veggie burger too. We can cook from the heart. And the online ordering system is working out really well. I have to thank Shawn Flanagan for his hard work in putting it together.

Good. I will make sure to include the link [kwpublictakeout.com]. Otherwise, tell us about Covid-19. You knew we'd ask.
Blasutti: Shit. When this all happened, we had no idea how it to play it. We knew we weren't going to close our doors. But we didn't know what we should serve? How should we do this? It was such a trip. We decided to focus on family.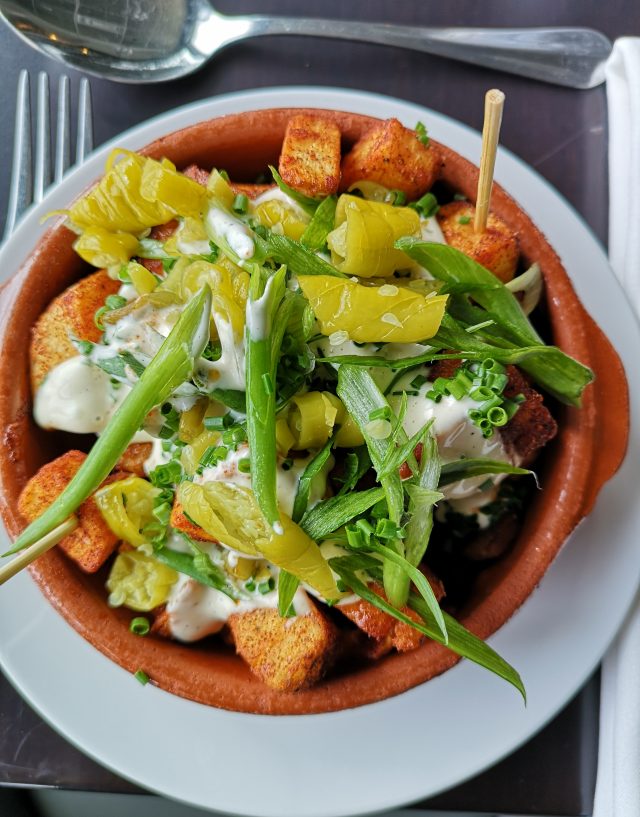 And what about staff?
Blasutti: We found ourselves in a unique position and we're thankful for that. The vast majority of our front-of-house staff had other careers or schooling on the go. They were willing to take a step back in capacity. And we have our full team in the kitchen. They've expressed that they are very comfortable working. They are basically self-quarantining.

Yeah. Good people. That's one element that doesn't completely suck about this situation!
Blasutti: Totally! Exactly!

But is it all sustainable for business?
Blasutti: It's early [at the time of this interview] when it comes to estimating what things are amounting to in terms of profitability. We've learned a lot, that's for sure.

Like what?
Blasutti: Well, paring things back [from running a very costly restaurant] has produced some really interesting financial results for us.
What about beverage alcohol? How has that helped?
Blasutti: The government lifting restrictions on sales was a godsend! I don't know what else to say about it. We were really scared. It hasn't saved the day, but it has certainly helped big time.

Let's move away from money. What else has this taught you?
Blasutti: There's a ton. Honestly, though, I don't say everything happens for "a reason." Things just happen. Yet, I think there is no better time than now to look at some of the inherent problems that exist within our industry.

Such as?
Blasutti: Wage disparity, affects of service on mental health and other issues tied to that. Perhaps we can now create a better climate for people to thrive in, whether that's waitstaff, cooks, owners, managers, whoever. Maybe what we've been up to in our industry before this pandemic was not the best way?
It's been long established in the industry.
Blasutti: Yes. You begin to expect things as the norm. But don't get me wrong. I love this industry. But I think we've been shown that it can be better.

Tell me about retail provisions sales. Will that continue as part of a new business model?
Blasutti: We have experience with that. And it's difficult to do. We're adding slowly and carefully certain products. I think, though, we've realized that complicating things and "adding more" doesn't necessarily translate to profitability and sustainability for us. Items we sell we want to have added value to them. We will focus on prepared foods, and I see no reason now why we would take that away in the future.

That could be a change for the entire industry.
Blasutti: Maybe we are moving a bit closer to enjoying more delicious foods in our homes? That's both interesting and terrifying! I don't know what it means yet, but I don't think things can remain "the same" for us. Both Ryan and I feel many things will be different moving forward.

Thanks Carly. I don't think you're alone in that feeling.
Blasutti: Thank you.