Thanks to DTK food tour restaurants!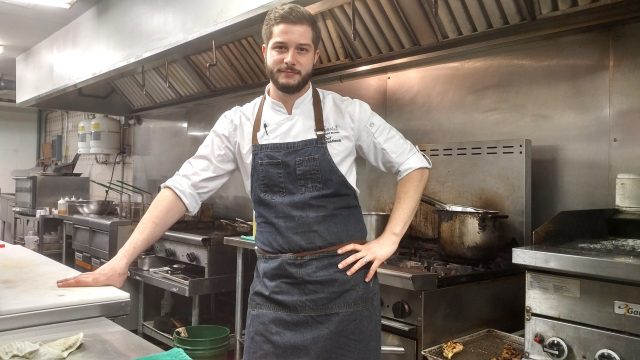 Reading Time:
2
minutes
I just wanted to give a quick shout-out and thank you to the downtown Kitchener restaurants and food stores participating in the recent — and sold out — walking food tour.

The latest tour ran last week, and it saw 12 tour participants walk a block or two to visit eight restaurants for a sip and a bite in central downtown Kitchener.

It was a beautiful early-fall day, and good fun, food and information was had by all.
Sarah McCabe, restaurant manager at B at THEMUSEUM was especially instructive in discussing beer production and the International Bitterness Units that guage a beer's bitterness, and tour co-coordinator Michael Lutzmann gave a brief overview on the virtues of Prosecco and how it can pair with spicy foods.
So, many thanks to:

Darlise Cafe (cured salmon and roesti);
B at THEMUSEUM (wagyu "Bolognese" and house-made pasta and IPA);
TWH Social Bar | Bistro at The Walper Hotel ("Buffalo wing" cauliflower and Prosecco);
The Rich Uncle Tavern (Red Circle beer and crispy, sweet fried duck wings);
Full Circle Foods (Beyond Meat sausage with micro-greens and kombucha);
Grand Surf Lounge (pork and shrimp dumplings and a Sandbar Daiquiri);
Grand Trunk Saloon (chicken and waffles with signature "Coffee and Cigarettes" cocktail);
Cafe Pyrus (coffee, iced coffee or iced tea and a vegan sweet).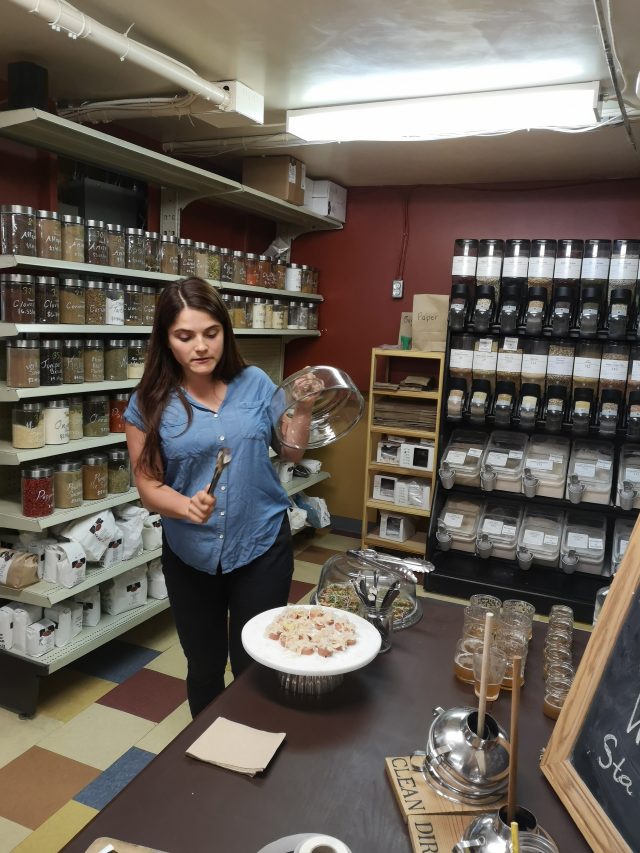 There will be more tours as the fall continues, including a series of specialized Oktoberfest tours with the gauntlet thrown down to restaurants to create a "German-flavoured bite" for the big Bavarian festival, October 11-19.
Tickets available via Oktoberfest Events, here.
[Banner image of Grant Holdbrook of TWH/Andrew Coppolino]