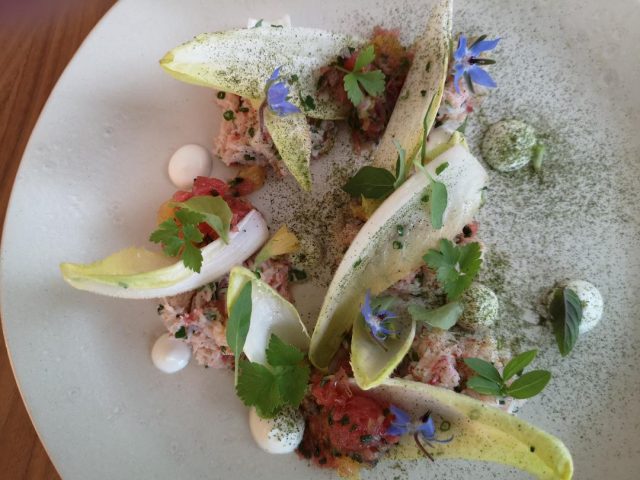 Reading Time:
2
minutes
Here's a little shout-out to National Organic Week in Canada, September 7-13. It's the "largest annual celebration of organic food, farming and products across the country," according to Canada Organic.

The movement and philosophy is dedicated to highlighting "the benefits of organic agriculture" and how it impacts our environment and ecosystems in important ways.

"Organic represents a vibrant alternative food system and an alternative option for clothing, personal care and cleaning products," says their website.
*****
That in mind, you can take a tour of a unique crab apple orchard in Wellesley on Saturday, September 5.

The orchard is Appleflats on Carmel-Koch Road. The tour includes various stops within the orchard and a chance to learn about the unique and important qualities of crab apples and where they fit in within the apple industry.
They will also note that they use no herbicides and pesticides (which fits in nicely with National Organic Week).

These are rare heritage stock that Appleflats has dedicated themselves to reviving — "Regrowing a wild tradition," as the Appleflats folks put it.

There will be locally-made snacks and apple products. The tour starts at 2 p.m. (cost is $11).

For more information, visit here.
*****
Let's head out for a couple of inspired and interesting dishes by local chefs at local restaurants.

Elote "Ontario" street corn, Grand Surf Lounge
A popular Mexican and Central American street food, Grand Surf pays it homage with Valentina mayo, jalapeño, cilantro and hot sauce with lime on the side. Pieced out for delicious sharing!
Fogo Island Crab, TWH Social Bar | Bistro
Grand Holdbrook puts together a very solid crab dish that bursts with flavour and combines Belgian endive, crème fraîche, citrus relish and lime leaf powder (pictured in banner above).

It's very good — with the added bonus of its Ocean Wise sustainability via the exquisite Fogo Island Fish.